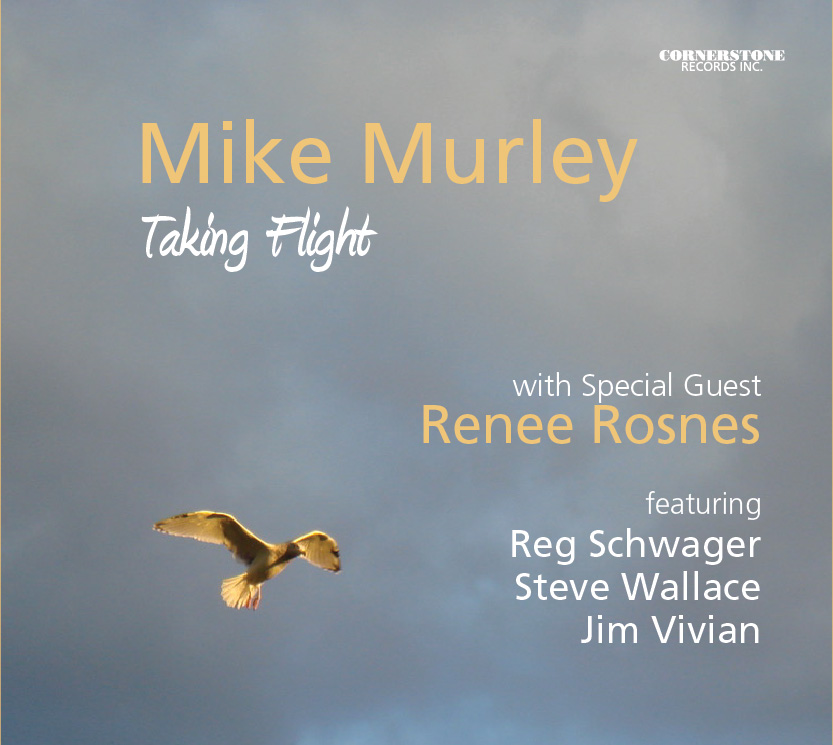 Cornerstone Records proudly presents Taking Flight, a new recording from saxophonist Mike Murley with special guest pianist Renee Rosnes.  Also featured are regular Murley collaborators, bassists Steve Wallace and Jim Vivian and guitarist Reg Schwager.  Canadian-born, New York-based Rosnes brings a new voice to the mainstream chamber jazz trio sounds Murley has produced on Cornerstone since his recordings with the legendary Ed Bickert two decades ago.
Taking Flight features a broad program of material from some of the greatest composers in the history of the music, including Kenny Wheeler, Wayne Shorter, Michel Legrand, Charlie Parker, and Antonio Carlos Jobim. Murley adds two new melodies of his own to the set, including the title track (based on "Just in Time") and a dedication to Lee Konitz (based on "Love Letters"). Murley, Wallace, and Schwager close the session with a heartfelt version of the Nicholas Brodsky standard "I'll Never Stop Loving You", a tribute to their mentor Bickert who sadly passed away just weeks before this recording was made.
Winter Suite (Kenny Wheeler)
Phrase 3 (Kenny Wheeler)
Taking Flight (Mike Murley)
You Must Believe in Spring (Michel Legrand)
Penelope (Wayne Shorter)
Love-Lee (Mike Murley)
Zingaro (Antonio Carlos Jobim)
Bird Feathers (Charlie Parker)
I'll Never Stop Loving You (Nicholas Brodzsky)
Mike Murley – tenor saxophone, soprano saxophone (track 2)
Renee Rosnes – piano (all tracks except 9)
Reg Schwager – guitar (all tracks except 2 and 5)
Steve Wallace – bass (tracks 3, 4, 6, 8, 9)
Jim Vivian – bass (tracks 1, 2, 5, 7)
Recorded at Loach Studios on March 17, 2019
A CD release celebration and performance by the Mike Murley Trio with special guest Renee Rosnes will take place at The Jazz Bistro in Toronto Jan 9-11, 2020.
For more information, please visit: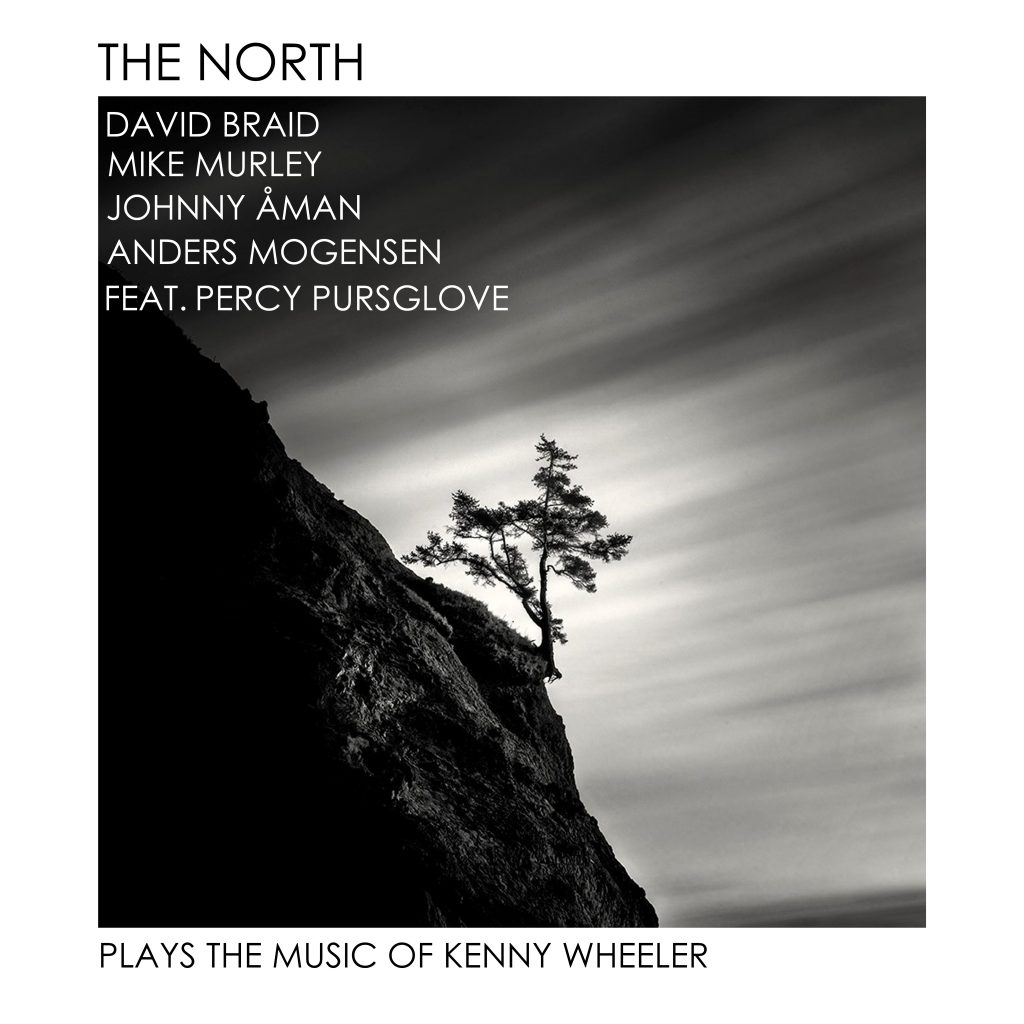 The North follows up their Juno Award winning debut with a new recording, The Music of Kenny Wheeler, celebrating the legacy of one of the most significant jazz composers of the past fifty years.
Canadian-born trumpeter Wheeler moved to London, England in 1952, eventually establishing himself as one of the leading artists on the iconic Scandinavian ECM label with albums such as Deer Wan and Gnu High in the 1970s. His prolific career stretched into the new millennium before his passing in 2014 at the age of 84.
Wheeler's music has had a profound influence on multiple generations of musicians, especially in Canada, the UK and Scandinavia. Perhaps it is appropriate that an international jazz group representing these three regions pays tribute to Wheeler in what would have been his 90th year. The North was formed in 2015 as a collaboration between Canadians Mike Murley (saxophones) and David Braid (piano) with Scandinavians Anders Mogensen (drums) and Johnny Åman (bass). For The Music of Kenny Wheeler it only seemed fitting to include British trumpeter Percy Pursglove as a guest artist.
Recorded in Copenhagen in Feb 2019, The Music of Kenny Wheeler represents compositions spanning the breadth of Wheeler's career. "Peace for Five", from the 1977 Deer Wan album, is a wide-ranging suite that affords the musicians ample room to bring their individual voices to the music. Wheeler's timeless ballad "Wintersweet" is offered a unique treatment by Pursglove with the use of extended trumpet techniques evoking images of the song's title. "W.W.", the powerful title track from the 1984 Wheeler recording, showcases the group at its free-wheeling best. "Kind Folk" and "Onmo" are drawn from the 1997 classic Angel Song recording. "Phrase One", recorded multiple times by Wheeler, poignantly represents the lyricism and melancholy that is central to his music.
Wheeler's artistic legacy is an inspiration to all members of The North and to countless other musicians and listeners around the world. The Music of Kenny Wheeler is a humble tribute to a quiet man whose beautiful and powerful music touched so many.
The North:
David Braid, piano (CANADA)
Mike Murley, saxophone (CANADA)
Johnny Åman, bass (FINLAND/SWEDEN)
Anders Mogensen, drums (DENMARK)
Percy Pursglove, trumpet, flugelhorn (UK)
The Music of Kenny Wheeler:
Kind Folk
Phrase One
W.W.
Peace for Five Suite
Wintersweet
Onmo
recorded by Bo Larsen at Mill Factory Studios in Copenhagen, Feb 25/19